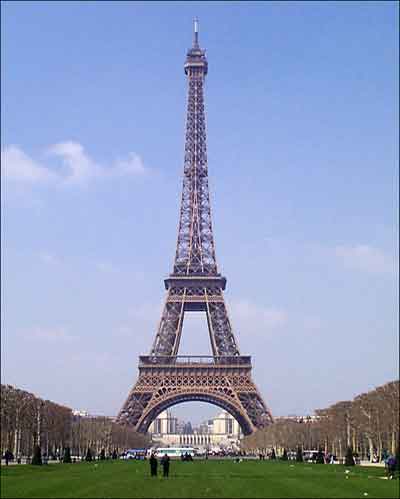 - 1940: Nazi Germany invades Paris and marches on the Champs-Elysées.
A four-year occupation begins. General Charles de Gaulle flees to London and leads a resistance movement from abroad, sending messages to resistants over British radio.
- 1942: The collaborationist Paris government helps organize the massive deportation of French Jews to Nazi concentration camps
first assembling them at the Velodrome d'Hiver near the Eiffel Tower.
- 1944: Paris is liberated by Allied forces.
The city narrowly escapes destruction by the Nazis when
an officer refuses to obey Hitler's orders.